Welcome to the Lake Ridge Academy Lunch Program sponsored by the Parents Association! We are very excited to continue the Lunch Program for the 2021-22 School Year. Please check out the
program flyer
!
New this year:
ORDERS ARE DUE AT 12PM Noon on THURSDAYS for the FOLLOWING WEEK'S LUNCH DELIVERY!
Ordering Opens on Monday, August 30th for the Menu for the week of September 7th.
Important tips for ordering
Be sure to update your students' class/grade!
Save on the convenience fee and order a few weeks at a time!
Be sure to check the 'add ons' for those menu items that offer customization.
For example, choose either a fresh baked plain or honey wheat bagel for Barry Bagels menu items. Also select lettuce and/or tomato to add to the sandwich. For mac and cheese and chili, select cream cheese to add to the bagel.
Special Note about Allergies: You will see that the menus are marked with any of the 'Big 8' allergies (wheat/gluten, milk, eggs, soy, peanuts, tree nuts, shellfish, and fish). We know that peanut allergies are of great concern. There are currently no items that contain peanuts on the menus. We are working to see which Lunch Partners can be deemed 'peanut-free' restaurants. Please, please if you ever have any question about whether a certain option is safe for your child, please contact us and we can work to get the most detailed information possible to you. Chipotle and Subway also have allergen information available on their websites.
Teachers/Staff: Ordering is also open to you!  You will need to create a secondary profile just as described below in Step 1. Please include with your first name Mr., Ms., Mrs., etc. and then select the place via grade level where you will pick up your lunch. It will be available in the appropriate bin (designated by teacher or grade) in the main office of the designated school (LS, MS, US).
Step by Step for Your First Order
Step 1 is adding your child(ren). On the Navigation Bar on the left, select 'Children'. In the upper right corner you will see 'add child'. In the pop up window, you will provide your child's name and our campus code: 154. Once the campus is verified, it will ask you to provide your child's grade and teacher. For LS, each teacher is listed. For MS/US, please select the grade again.

Step 2 is to check out the menus. We have the menus broken down by week. Menus will be available for ordering up until Thursday at 12pm Noon prior to the week of the lunch delivery. For example: week 10/4-10/8 would be open for ordering until Thursday 9/30 (of the previous week) at 12pm Noon. Please check your student's schedule carefully. Field trips and other special events will not be accounted for on the lunch schedule, only on all-school closings will no lunch menu be posted.
Step 3 is to place an order! On the Navigation Bar on the left, select 'Orders'. Your registered child(ren) will display. Select 'order' on the far right side. The next screen will display any menus that are available for ordering. Select which week you'd like to order from. A calendar will then come into view. To view details about the item, click on the item name. Most items will come in two sizes and those are noted in the title. Simply click the '+' button to add the item to your cart. Items may have an 'add on' which will be a customization option, so please see what the items are as they may dictate to our restaurants information need to complete your order. Please visit this link for a brief video on placing orders.
Step 4 is to check out! We are utilizing PayPal to process these orders. Please be sure you receive a confirmation email from HotLunch.com showing you have paid. If you did not receive this email, we did not get your order!
You can order for multiple weeks at a time. Again, please be aware of your child's schedule. Refunds cannot be given for absences, field trips, etc. Refunds will only be processed if the entire school is closed unexpectedly for weather, etc.
You can pay for more than one child in the same transaction. Once you add one child's order to your cart, go back to Step 3 and start over again.
Food items come as described. Please read the descriptions carefully. Any options that are provided will be shown in the "add on" link below the food item. Please check for any allergies.
There is at least one vegetarian and most restaurants have multiple sizes available to cover a range of appetites and taste buds.
You can preload your account with a certain amount of money and then work off of the 'credit.'
You will receive an email every Sunday confirming your order for the week.
Please contact the PA Lunch Program Committee with any questions, concerns or feedback at lralunchprogram@gmail.com.
Our 2021-2022 Lunch Program Partners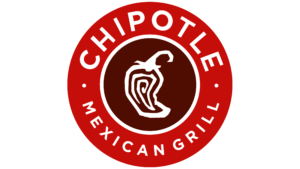 Chipotle
---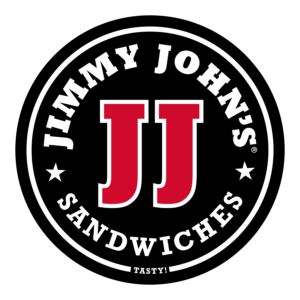 Jimmy John's
---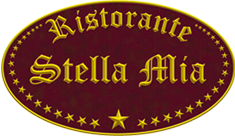 Stella Mia Ristorante
---

Subway
---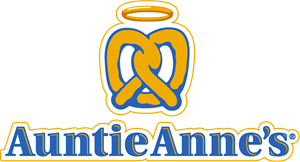 Auntie Anne's