Aug. 25, 2021
Back to School Info Night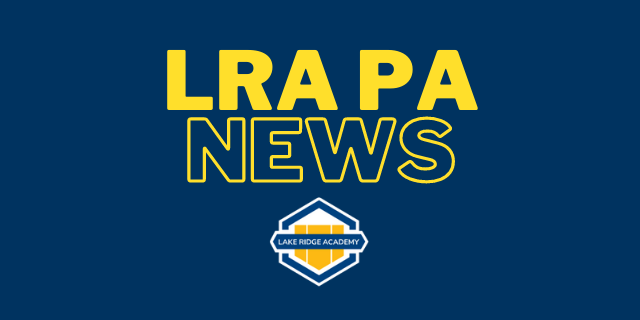 The Back to School and Parents Association Info Night was held on August 11 and presented a great deal of useful and exciting information. Be sure to read through the minutes (available here) to keep up to date on our successes from last year, upcoming events in the 2021-2022 school year, and how you can get involved with the Parents Association!
Upcoming Events & Fundraisers
Mark your calendars and to do lists for the events and fundraisers below.
LRA Night at the Lake Erie Crushers
Join the LRA community as we begin the year by hitting a home run together with the Lake Erie Crushers baseball team!
Tickets can be purchased for $10/person
Login Credentials
User ID: LakeRidge2021
Password: 2021
Fall Mumpkin Flower Sale
Back again for a second year, the PA is partnering with DaVinci House to sell these beautiful, hardy mums! Online Sale runs 8/30-9/13 with pick up at LRA on Fri 9/24.
FUNDrive
Collection of gently used clothing and household goods Fri, Sept 17th to Tues, Sept 21st in Bettcher. Drop off times will be posted in the InTouch.
Cards for a Cause
New for this October, get set for the colder days and forget running out to the store for a card. Select from 1 of 5 boxes full of 30 beautifully decorated cards from Usborne Books. Only $30 to have on hand at home – all occasions covered!
Dine to Donate
Stay tuned for more details on our dine to donate nights at local restaurants. In 2020, we raised almost $2,000 by supporting local restaurants who gave us 20% back just for dining with them! Some of our favorites were Bistro 83, Melt and Red Robin! Suggestions welcome for restaurants.
Take Home Meals
New this year, watch for our take home meals! LRA families can order online in advance and grab their dinners when they pick up their student. Stay tuned for more info on our tasty partnerships.
Ongoing Fundraisers
These fundraisers are an easy way to help Lake Ridge Academy all year long.
Gift Card Fundraiser Program
One of our most popular ongoing fundraisers is Gift Card Sales via www.shopwithscrip.com. This site has hundreds of gift cards available immediately to your phone! Create an account using LRA's code: 6347138D64635 and the PA will benefit when you shop!
Also feel free to share the code with family and friends anywhere in the country. Anyone can elect to benefit the LRA Parents Association! Download the ShopWithScrip app, called "RaiseRight" and use it every time you shop or dine out!
Rite Aid Wellness+ Card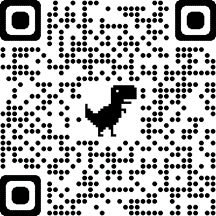 New this year, support the PA while shopping with Rite Aid. Register for your Wellness+ card using the QR above and shop or transfer prescriptions to help generate funds for the PA. Or visit support.rxfundraising.com/LakeRidgeAcademy to sign up! Share with family and friends across the country.
Coming Winter/Spring 2022
There's even more to come later in the year. Check out these great events and fundraising opportunities. More information will be provided later in the year.
Clues and Brews
Returning for a second year, join us for this adult-only friendly competition of trivia. Enjoy an evening out with fellow LRA parents, staff, and alumni. Stay tuned for the date of this winter favorite and see if you can take the champion title home.
Nothing Bundt Cakes
Enjoy a springtime treat with local favorite Nothing Bundt Cakes. Online ordering will be available to get your tasty treats, and LRA will collect 20% of the proceeds. Stay tuned for upcoming sale dates.
Main Event
Games, laser tag, bowling, and more. Join the entire LRA community for a play to donate with Main Event in Avon. Stay tuned for the date of our winter indoor social and fundraiser for the whole family.
Spring Flower Sale
Back for another spring, let us help you ring in spring with Foertmeyer & Sons flower sale. This online sale will take place March 4-18, 2022. Deliveries will be made just in time for the warm weather.
Lower School Community Day
Don't let the winter cold keep you at home. Spend a fun filled afternoon with the lower school community students and parents. Date will be announced soon!
Volunteering
Volunteering for our fundraisers and social events make these events possible. Look for volunteering opportunities posted on our website, Facebook group and InTouch, or fill out the form here to express your interest in advance.
Chairing
We are seeking co-chairs for some of our fundraisers and social events. Not sure what you are interested in? Reach out to Erin Currie Holzaepfel, Fundraising Coordinator, to find the best fit for you.
Roles that need you include:
Meal Pick Up (1 co-chair needed)
Gift cards (1 co-chair needed)
Clues and Brews (1 co-chair needed)
Main Event (2 additional co-chairs needed)
Have any questions, ideas or comments on Fundraising? Contact Erin Currie Holzaepfel, PA Fundraising Coordinator.
Subscribe to receive PA news by email, so you're always up to date!