Aug. 05, 2023
Pizza Fridays Begin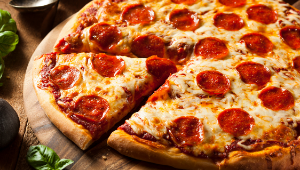 It's time to place your order for Lower School Pizza Fridays!
Our first Pizza Friday for the 2023-2024 Fall Semester is Friday, September 8, 2023. The deadline to order is September 1, 2022 at midnight.
Pizza Fridays will be:
September 8, 15, 22 and 29
October 13 and 20
November 3, 10 and 17
December 1 and 8
Our pizza supplier is Master Pizza, and cost $2.50/slice for cheese or pepperoni.
Please note: You are purchasing pizza for every date listed this semester. That means 1 slice per week is $30, and 2 slices per week is $60. There will be no refunds for missed days due to absence or closure. No sides will be provided.
Ordering is now closed.
The LRA Lunch Program is a volunteer initiative of the LRA Parents Association. Thank you for your support!