Dec. 14, 2022
Pizza Fridays Begin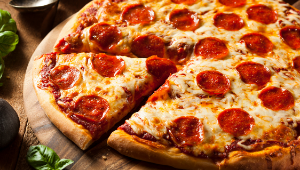 It's time to place your order for Lower School Pizza Fridays!
Our first Pizza Friday for the 2022-2023 Spring Semester is Friday, January 13, 2023. The deadline to order is January 6, 2023 at noon.
Pizza Fridays will be:
January 13, 20 and 27
February 3, 10, and 24
March 10 and 17
April 7, 14, 21 and 28
May 5, 12 and 19
Our pizza supplier is Master Pizza, and cost $2.50/slice for cheese or pepperoni.
Please note: You are purchasing pizza for every date listed this semester. That means 1 slice per week is $37.50, and 2 slices per week is $75. There will be no refunds for missed days due to absence or closure. No sides will be provided.
Order is now closed.
The LRA Lunch Program is a volunteer initiative of the LRA Parents Association. Thank you for your support!