Royals Run: A Cereal Box Chain Reaction for Change
If you've been watching the news or simply Google "cereal box dominos", you know that right now schools and businesses across the country are collecting cereal boxes to set up in awe inspiring domino patterns only to knock them all down! With the warm spring weather, domino fever has come to LRA! We are going for a Guinness World Record by setting up the largest cereal box domino run!
Our goal is to collect 5,000 unopened cereal boxes of all varieties and sizes by April 30, 2021!
How do we plan to reach this goal?!? With help from a few great business partners like Mercy Health, Aldi Foods and of course, YOU! Bring in cereal boxes during the month of April to the large collection boxes in your division. Did you know...if every LRA family brought in 10 cereal boxes, we'd be 75% on our way to reaching our goal!
Our cereal box collection will culminate in the Royals Run event on May 5th. The Bettcher Convocation Center will hold our record breaking domino run attempt, set up with help from our US Students and PA Parents. Everyone will join in the fun with a live feed to watch the cereal boxes fall! Plus, we have a few more surprises in store on that exciting day for our LRA students!
What are we going to do with all that cereal? Donate it, of course, to Second Harvest Food Bank and NR Community Care to help stock their pantries with cereal for children and teens during the upcoming summer months!
Everyone can help collect cereal! Reach out to your family, friends, neighbors, coworkers.... anyone! Share the flyer below on your social media, via email, or print it and post it! Together we can achieve this Chain Reaction for Change and have a super successful Royals Run!
If you or your family would like to support the Royals Run but are unable to contribute cereal, please click here to donate funds. Funds donated will be used to purchase cereal to help reach our goal of 5,000 boxes, or in the event we beat our goal, will be given as a monetary donation to Second Harvest and NR Community Care. (less Paypal fees, when donated online)
We are looking for 15 business sponsors to support the Royals Run. Each business sponsor spot is $100 and the monies will be used to help purchase cereal to reach our goal of 5,000 boxes. Each sponsors' name and logo will included on the PA webpage, spotlighted on the PA Facebook page, as well as being included on day of signage and in press releases (as available with timing of commitment). If your business would like to support the Royals Run by becoming a sponsor, please click here!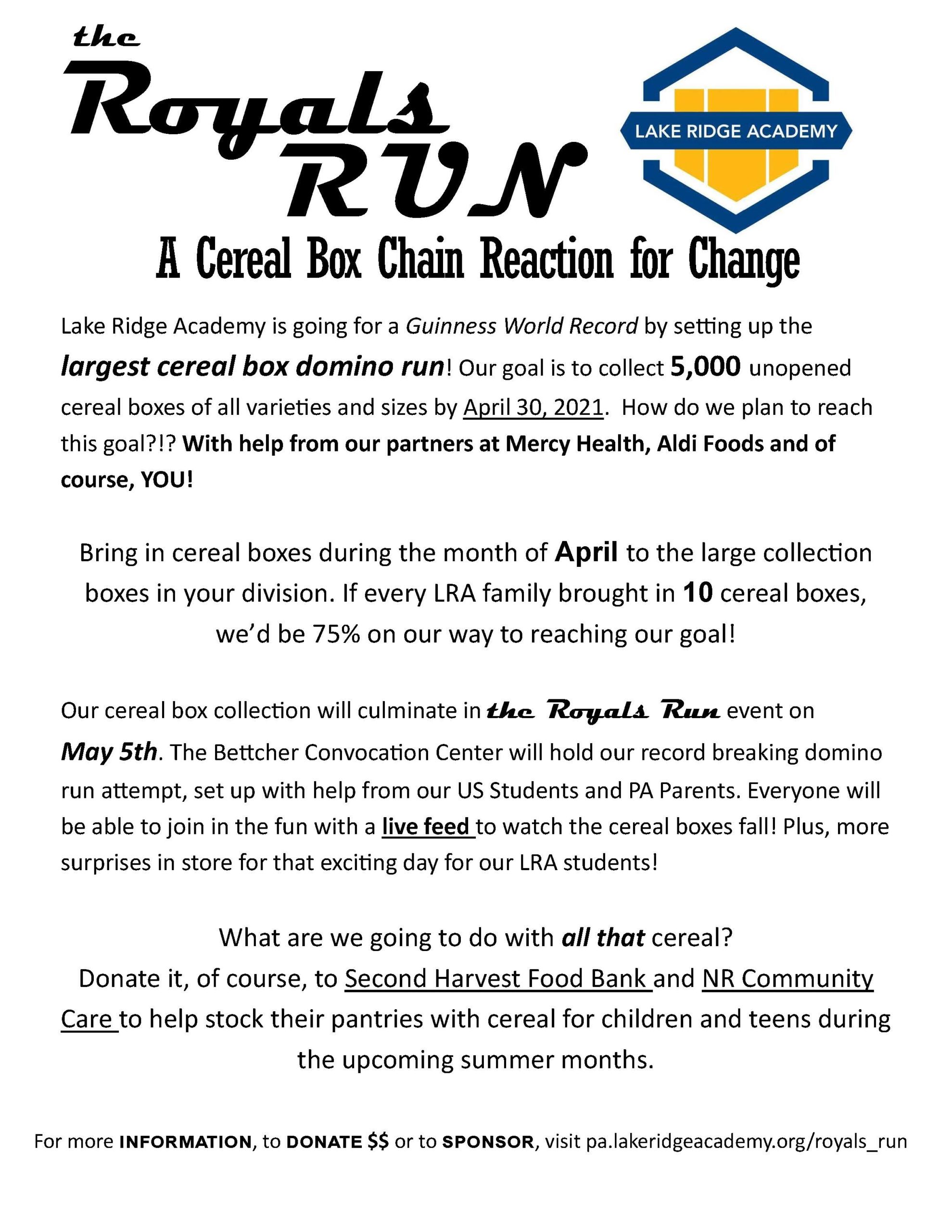 Thank You to Our Sponsors!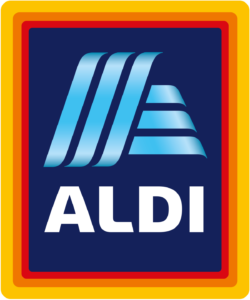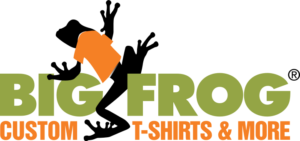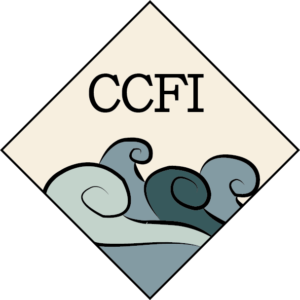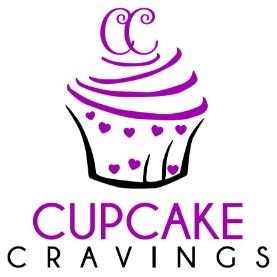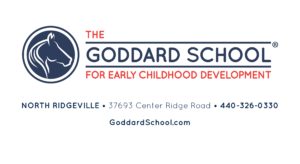 The Goddard School - North Ridgeville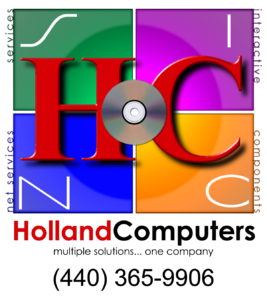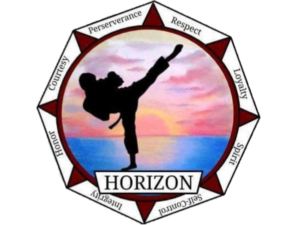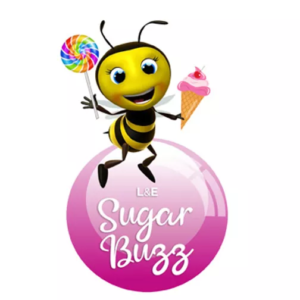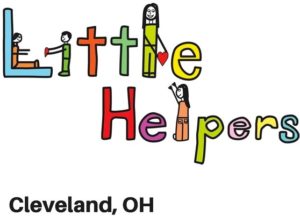 Little Helpers of Cleveland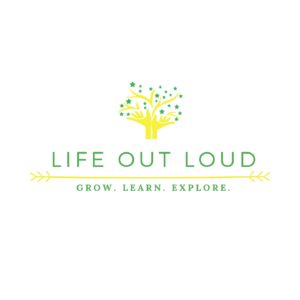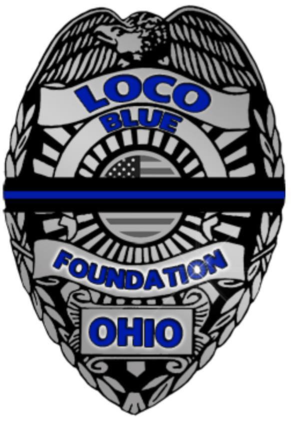 Lorain County Blue Foundation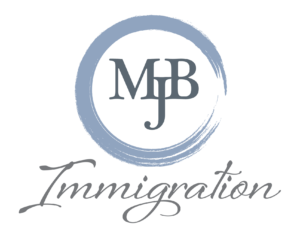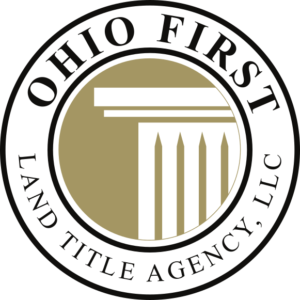 Ohio First Land Title Agency, LLC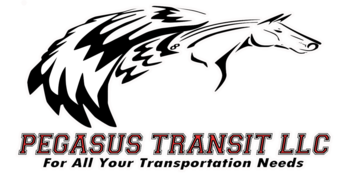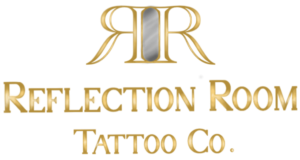 Reflection Room Tattoo Co.