Apr. 09, 2021
Senior Luncheon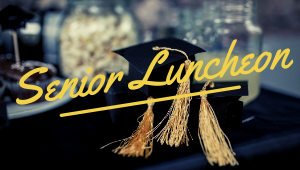 The senior luncheon is a go! We're so excited to honor our graduating seniors with this long-standing Lake Ridge tradition! Please join us May 26, 2021 at 10:30 a.m. at Tom's Country Place, 3442 Stoney Ridge Rd, Avon.
Graduating seniors will receive lunch courtesy of the Parent's Association, but must register and select their entrée. Additional guest are welcome and should also register and purchase their entrée.
Please note, masks are required to enter and at all times when you are not seated at your table. Social distancing is encouraged. Lake Ridge Academy strongly recommends the everyone who is able to receives the COVID-19 vaccine to assist in keeping our graduation activities as safe as possible.