Jul. 11, 2021
Summer 2021 Update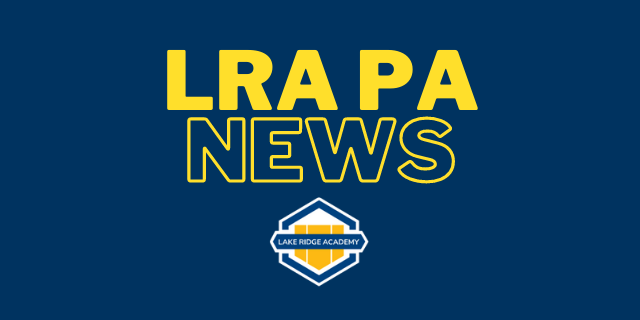 Happy Summer from the LRA Parents Association!
It's hard to believe that summer is already half over and that in just a few
short weeks the 2021-2022 school year will begin! We hope you have enjoyed the sunshine and starry nights, beaches and bonfires with family and friends!
If you are new to Lake Ridge Academy, WELCOME! We are so glad to have you as a part of our Royals Family. If you are a returning family, we can't wait to see you and your students around campus again! The PA is working this summer to put together a year full of opportunities for parents to volunteer and support our school in familiar and new ways! Once August comes, we will need your help to continue the amazing legacy of support and involvement the Parents Association has upheld at LRA for decades.
No amount of participation is too small. We just encourage you to keep an eye out for what's happening and ways you and your family can help the PA's endeavors. Keep reading to find out more about what the PA was able to accomplish last year with your help! New faces and new ideas are always welcome — join us at a meeting, send us an email or message us on Facebook. We'd love to hear from you!
We hope to see you on August 11th at the Back to School Social!
— Kate Dake, 2021-2022 PA President
Subscribe to receive PA news by email, so you're always up to date!